The United States Snags Iran's Cryptocurrency Plans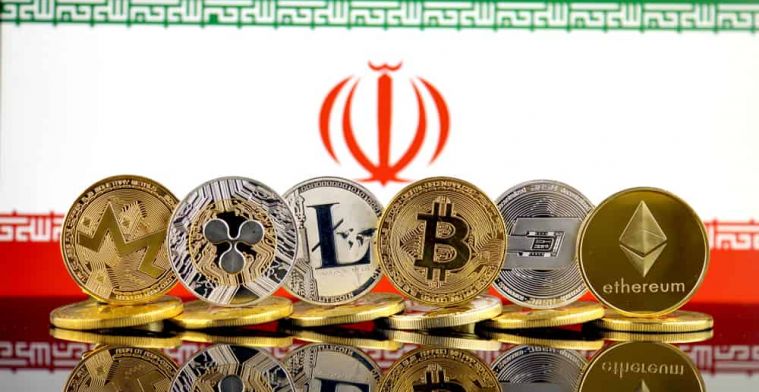 In a new low for Iran, the United States Congress introduced a Bill this week to curb Tehran's efforts to develop its cryptocurrency. In the past few months, Iran had highlighted its intentions to introduce a sovereign cryptocurrency against US's ongoing sanctions.
Fincen, a US organization had issued a warning in October stating that the Iranian government might be dodging economic sanctions by using cryptocurrencies. According to News, the advisory assisted US banks and other financial institutes such as cryptocurrency exchanges in identifying 'potential illicit transactions related to the Islamic Republic of Iran.' "The document includes a lengthy section relating to crypto as well as an estimate that since 2013, Iran's use of virtual currency includes at least $3.8 million worth of Bitcoin-denominated transactions per year." As per News Fincen noted that while the use of virtual currency in Iran is comparatively small, virtual currency is an emerging payment system that may provide potential avenues for individuals and entities to evade sanctions. Furthermore, FinCEN stated that "individuals and businesses in Iran can still access virtual currency platforms through Iran-located, Internet-based virtual currency exchanges; US or other third country-based virtual currency exchanges; and peer-to-peer (P2P) exchangers."
A corresponding Bill strengthened the Blocking Iran Illicit Finance Act introduced by Republican Mike Gallagher by Senator Ted Cruz. As per Coindesk reports "the proposals call for sanctions against those who knowingly provide Iran with funding, services or 'technological support, used in connection with the development of Iranian digital currency.'"
In a statement, Gallagher said withdrawing from the JCPOA was only the first step in ratcheting up pressure on the Iranian regime. "We now have an important window to impose maximum economic pressure and degrade the Iranian regime's ability to export violence across the region. This legislation does exactly that by effectively cutting Iran off from the international financial community."
But this hasn't deterred Iran as it continues to show a keen interest in adopting a sovereign cryptocurrency.