Russia To Use Blockchain Based TradeLens For Their Container Shipping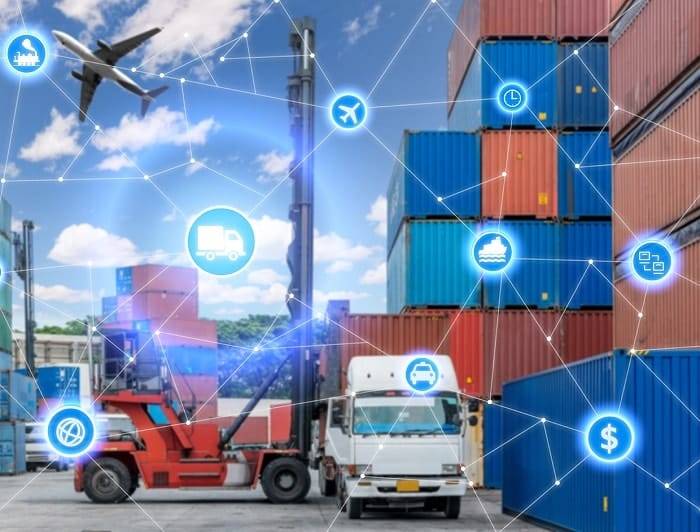 The blockchain platform cooperatively created by IBM & Maersk, shaped to simplify international trade will be launched in Russia as per the reports surfaced on 6th June.
In the report it was disclosed that Maersk had signed MoU with the Russian ministry of transport, they will be implementing TradeLens in the Russian market.
The blockchain based solution TradeLens will increase the effectiveness and safety of global trade. It will enable the participants of the business to share information and work together on the supply chain ecosystem of the container logistics. It was developed jointly by IBM and Maersk in 2017. The platform came into action from last year with a primary adopter package.
TradeLens was reported to decrease the shipment time by 40% for shipment to the US in a trial last year, which in turn saved thousands of dollars.
The blockchain based platform has the power to process thousands of documents and millions of discrete shipping events in a week. The platform will be first steered from St. Petersburg as per the MoU signed. It is the container gateway of Russia and will be the latest to use the platform.
As per the spokesperson of Maersk launch of the platform in St. Petersburg will have a significant impact in Russia. The platform has a target to connect various regulatory and administrative bodies of the country and will facilitate the faster cargo clearance across the border.
The benefit of the platform will be soon spread across many other industries. The main advantage it is expected to return is transparency in the contracting procedure. After the launch of the platform, the Russian government is planning the replace the existing paper-based system to digital documents.
Previously TradeLens was finding it difficult to get significant collaborators of the shipping industry, but with the change in the business structure, the scenario has changed. Two most prominent container shipping firm CMA CGM and Mediterranean Shipping Co. are also planning to incorporate TradeLens in their ecosystem. More container cargo companies will be joining TradeLens in the future as opined by Maersk. Presently the platform has 100 participants.