Will Coinbase IPO Make an Impactful Debut?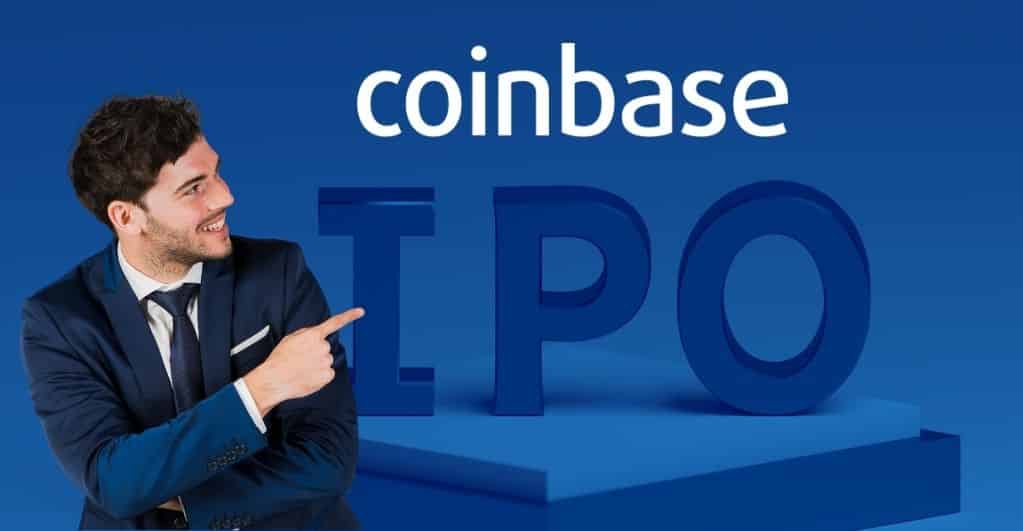 Coinbase is a preeminent US cryptocurrency exchange that has an upcoming IPO. This exchange was launched in 2012 by Brian Armstrong, current CEO, and Fred Ehrsam. It is headquartered in San Francisco and offers a wide choice of cryptocurrencies like Bitcoin, Bitcoin Cash, and many more for trading. This company has achieved tremendous growth since its inception, and it has registered to carry out an IPO in December 2020 with SEC, which implies that the company might go public in 2021. Here is everything you need to know about Coinbase IPO.
How Much is Coinbase Worth?
With Bitcoin price moving towards an upward trend in the current market, the interest in cryptocurrencies has gone up. When the Coinbase IPO releases, it might get a high price. According to a report from Coindesk, it remarks that NASDAQ valued Coinbase at $77 billion.
Speculations from the media suggest that Coinbase worth might range from $50 billion to $200 billion. There is no accurate report about what price Coinbase IPO might be set; considering the upward trend of cryptocurrencies, Coinbase might go public sooner.
Based on the valuations, Coinbase is considered one of the largest exchanges in the cryptocurrency market. If there are not enough shares to meet the demand, it might push the prices when it is listed.
How to get a Coinbase IPO(COIN)?
If the user is familiar with the steps of how to buy stocks, they can use their current brokerage account for purchasing Coinbase IPO; if not, here are the steps to get started –
The first step is to choose a broker. A broker is a service provider that offers its investors a trading platform to buy and sell shares online. Before buying or selling a stock, the user should select a good and reputed broker to open a brokerage account.
Decide on the number of shares.
When the brokerage account is opened, the user should keep track of the share price of Coinbase till its IPO launch. Moreover, there is no IPO date published until now; it might announce the date through social media channels and the NASDAQ calendar.
The user should decide how many shares they want to buy and the order type they wish to place. The order type chosen by the user determines the amount of money to be paid for each coinbase share when the order is executed.
Before executing the order, the users should double-check the order details before submitting their order. After presenting the order, the broker will complete the order according to the user's instructions.
Should Investors Buy Coinbase IPO (CBASE) Stock?
Here are a few essential pointers that investors need to know ahead of Coinbase listing and what they should keep in mind before investing.
Since its inception, the active user base from 2012 has increased from 13,000 users. As of December 2020, Coinbase had acquired 2.8 million monthly active users and 43 million verified users on their platform, which is impressive growth.
As per Coinbase IPO registration, the trading volume of Coinbase is $456 billion, and since its beginning, $90 billion worth of assets are held on the platform. The quarterly cryptocurrency trading volume from 2018 to 2020 had doubled.
This cryptocurrency exchange has 7000 institutional users like money and hedge fund managers and 115,000 partners like merchants. Coinbase is a worldwide trading platform and extends to over 100 countries.
Like any IPO that is focused on growth, Coinbase might be a volatile stock initially; the investors should be prepared for some ups and downs until the company stabilizes in the public market.
Conclusion
Coinbase had declared to go public in January 2021 and still, as of now, has not announced its official IPO date. Coinbase shares will trade under the "coin" ticker on Nasdaq as per its filing, and the investors are waiting for the launch date, thus attracting immense attention. Its shares are traded in the NASDAQ private market. By keeping track of Coinbase's social media presence and the NASDAQ calendar, investors can track the day of its public offering and when it will go live.
Check out Coinbase review by clicking here https://www.cryptonewsz.com/cryptocurrency-exchange/coinbase-review/