A Glimpse at Crypto Trading's Different Strategies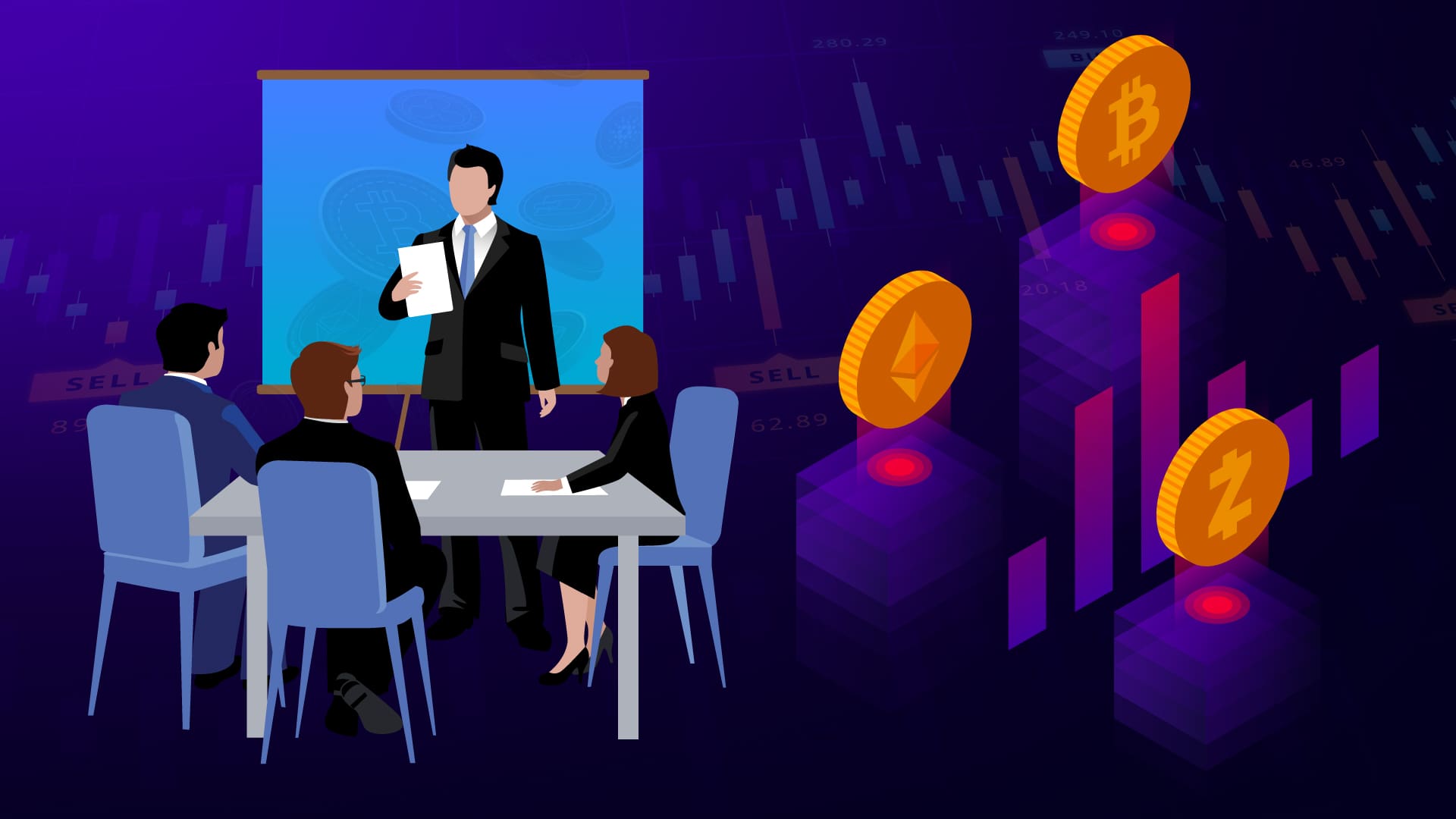 Cryptocurrency trading focuses on forecasting and speculating various cryptocurrency tokens' price movements. It concentrates on purchasing or selling them via a crypto trading exchange to make ambitious profits. Cryptocurrency markets are decentralized, volatile, and unpredictable and hence crypto trading is different from stock market trading.
Cryptocurrency trading via an exchange requires users to account to fund the exchange wallet and further use that money to perform trade. Crypto trading exchanges work differently, requiring traders to accomplish a slight learning curve before trading on the platform with apt expertise.
Different factors guide the future price movements of cryptocurrencies. Hence it is crucial to employ accurate trading strategies to earn significant profits.
Effective Crypto Trading Strategies
Understanding the market is the critical strategy of crypto trading. Besides, knowing what's going on in the market plays another essential role in impacting crypto assets' market performances. Next, Bitcoin's price directly affects the prices of altcoins. Therefore, traders can follow any of the below-given strategies for trading effectively.
Buying & Holding – This is one of the most ancient and simple strategies which requires traders to purchase crypto assets and hold them up to a suitable period. They can then sell those assets when their prices show an uptrend. Fundamental analysis plays a crucial role in deciding the holding time.
Swing Trading – This strategy leverages the correction point at the time of the trend formation.
Day Trading – Day trading takes advantage of buying, holding, and selling crypto assets over a single day. Day traders identify daily market trends and trade according to them.
Scalping – Characterized by high-frequency and high-speed, this trading strategy requires traders to open and close a deal within a 1 to 15-minute time frame.
Trading Strategies for Beginners
For beginners, crypto experts recommend the buying and holding method, investing in consistently performing cryptocurrency assets, holding them over a prolonged period, and selling them when their price rises. This is the least complex strategy and the best means to make money out of crypto trading for beginners.
Ways to Be a Successful Cryptocurrency Trader
Becoming successful at crypto trading requires a correct understanding of the technique in which the cryptocurrency market functions. Here are some other points which determine if a trader can excel at cryptocurrency trading.
Knowledge of cryptocurrencies, blockchain, and the technology guiding the trading exchange.
Performing appropriate research & analysis.
Utilizing market indicator tools like MACD, RSI, etc.
Being updated on the latest crypto market news.
Awareness about mining expenses.
BTC charts monitoring and analyzing ability.
Risk assessment and risk management ability.
Being able to decide on a trading goal and designing a suitable trading plan.
Connecting with fellow traders on social media is crucial.
Best Crypto Trading Platforms for Trading
Well-reputed crypto trading exchanges with the most minor reported security incidents certainly offer the best way to trade in cryptocurrencies. Traders should also typically go for exchanges that provide universal access and have minimum trading fees and low deposit requirements. Some of the most popular exchanges are:
Binance – Launched in 2017, Binance is a premier crypto exchange that operates on multiple platforms and has low trading charges.
Bittrex – Bittrex is the USA's leading cryptocurrency exchange that offers excellent blockchain technology. Launched in 2016, this crypto exchange follows the best industry security practices.
Poloniex – Poloniex is a crypto-to-crypto exchange with worldwide access and commendable security features. It also has low exchange rates and offers more than 100 bitcoin trading pairs.
Coinbase – Coinbase is an excellent platform for beginners with a simple UI and complies with US regulations. Launched in 2012, Coinbase is a broker exchange that supports multiple transaction methods.
Conclusion
To participate in crypto trading, a thorough understanding of blockchain technology, how the cryptocurrency market is influenced, and knowledge of the crypto exchanges' functioning are needed. Cryptocurrency trading may seem difficult at first, but with the correct strategies, tricks, and techniques, traders can make good profits. Visit https://www.coinnewsspan.com/stormgain-review/ to know more about in detail how a crypto trading platform uses risk management and other strategies.