Ex-Exec of Goldman Sachs Sees Better Days Ahead for Crypto.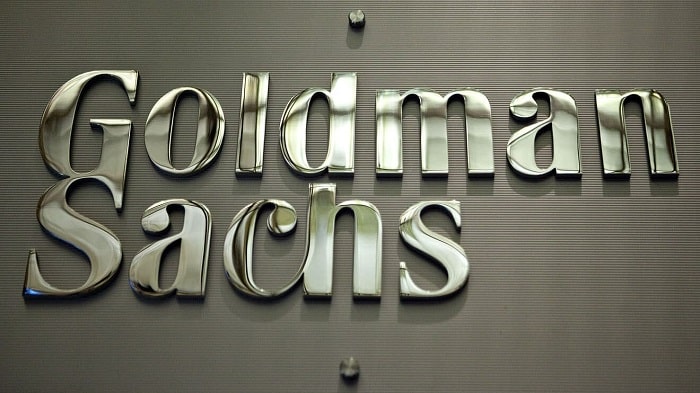 Although there is a huge decline in the prices of cryptocurrencies, that have endured a lot this year 2018, a former executive of Goldman Sachs sees better days and is optimistic about the future of digital assets. According to the reports of a financial media house of USA,
New York-based financial giant's, Former global head of the electronic trading firm, Greg Tusar, likened the current position of the cryptocurrency market to the early days of electronically trading equities. Tusar consequently looks huge opportunities for many of the entrepreneurs in this space. He said that "It is the very beginning stage, and there is a lot of opportunities to build a great business to have a huge impact on the market." Eventually, Tusar has taken his advice and currently is the co-founder of a live electronic crypto brokerage, Tagomi Holdings, which was recently launched. This crypto brokerage startup has already received the backing of a venture capital firm that counts billionaire Peter Thiel among its active key people, among another Founders Fund.
Institutional Investors
The live electronic crypto brokerage is going to offer a sophisticated execution and transparency that most of the wealth management firms and the top family offices require for them to invest in digital assets, noted according to the statements of Tusar, who doubles up as the startup's chief technology officer.
"Tagomi applies proven electronic trading solutions that these sophisticated investors have come to expect, and removes the operational hurdles commonly associated with digital asset investing."
Not just Tusar, many of the investors, executives are expressing optimism for the cryptocurrencies, although it is in a bearish condition. Earlier in this month of December, Jeremy Allaire, honorable Chief Executive Officer of Circle, has predicted that the prices of cryptocurrencies will fly up shortly of 3 years. Although Allaire has not mentioned a specific price for the Bitcoin, he revealed that he was betting for the prices to rocket soon. He said, "I never make any significant price predictions, but it is very certain that it's going to be worth a great deal more than it's worth today. I am long in the market."
Growing Adoption
One more perennial optimist, Tom Lee, who has been the founder of Fundstrat Global Advisors, recently argued that the current market prices of all the cryptocurrencies were not to be justified as there is a huge rate of increase in their adoption, with the number of crypto wallets having risen dramatically. In the month of November this year, Mike Novogratz, honorable chief executive of Galaxy Digital, a cryptocurrency investment firm, has also cryptocurrency investment firm. Notably giving his assumption on the price of Bitcoin, Novogratz stated that institutional investors would drive the next rally. He said that "There's going to be a case of institutional FOMO [fear of missing out], just like there was in retail." Also, Cameron and Tyler Winklevoss, the founders of cryptocurrency exchange Gemini, are the other cryptocurrency specialists who see better days ahead in the coming years. The twin brothers have gone on to back their views by continuous release of the new products amidst the bearish conditions, including a mobile application for their crypto exchange Gemini, stating that, "We think it's a space that's here to stay."