Crypto Platform Bakkt Raises $182.5 Million in Funding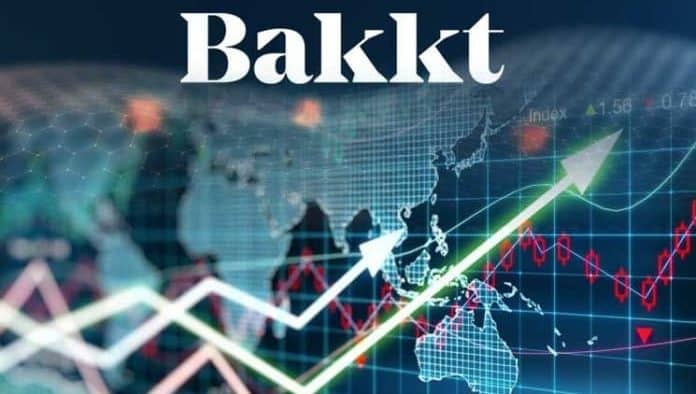 Bakkt, the highly estimated digital asset platform has recently announced the completion of its first round of funding. Bakkt exchange was found by the operator of the New York Stock Exchange (NYSE). It is involved in offering the world's first physically settled Bitcoin futures.
The asset platform which is basically an institutional investor-focused Intercontinental Cryptocurrency Exchange (ICE) has managed to raise $182.5 million from 12 partners and investors.
The partners and investors backing-up this funding for Bakkt include some big names in the field of both traditional finance and crypto-oriented investing including the Boston Consulting Group, CMT Digital, Eagle Seven, Galaxy Digital, Goldfinch Partners, Alan Howard, Horizons Ventures, Intercontinental Exchange, Microsoft's venture capital arm, M12, Pantera Capital, PayU, the fintech arm of Naspers, and Protocol Ventures.
The declaration was made by the CEO of Bakkt, Kelly Loeffler, via a Medium post on December 31 after the completion of its first round of funding. In the post, the CEO also stated that the long bear market of 2018 had not hampered the viewpoint of the company, nor its 12 prominent partners and as well as investors.
Loeffler stated that "We have worked to build new markets and products many times before. Those of us building Bakkt have earned our stripes by helping advance markets in once-nascent asset classes, from energy to credit derivatives and, now, Bitcoin. The path to developing new markets is rarely linear: progress tends to modulate between innovation, dismissal, reinvention, and, finally, acceptance."
In the post, Bakkt also mentioned that it is working with the United States regulators such as the Commodity Futures Trading Commission (CFTC) in order to get "regulatory approval for physically delivered and warehoused Bitcoin," and further said that "We have filed our applications, and the timing for approval is now based on the regulatory review process."
This activity of working towards obtaining the regulatory compliance from the Commodities Futures and Trading Commission (CFTC) can determine institutional access for digital assets.
Loeffler, further added that the platform has already joined hands with few of the great companies like Starbucks and said that further details on this should be shared in the coming year.
In the post, she added that "We are focused on opportunities to provide new infrastructure, including the industry's first institutional grade regulated exchange, clearing and warehousing services for physical delivery and storage."
She also said that " Market quality, regulation, scale, security, and utility are critical for establishing a strong foundation where innovation can flourish. Our first step is to establish the trust and infrastructure that builds confidence and grows participation at the institutional and merchant level."
This current launch by Bakkt is seen as a major factor, by many experts and commentators in the crypto and blockchain industry, that will assist the crypto markets to stabilize and pull-back itself from the ongoing bear market.