WazirX: A Reliable Crypto Trading Platform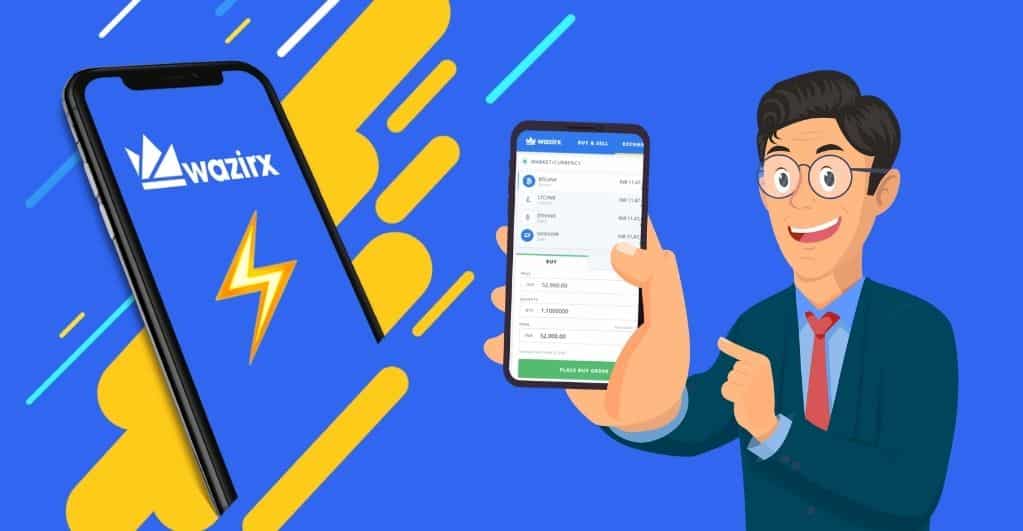 Introduction
Finding a reliable crypto trading platform is quite a daunting task; however, checking its background is even tougher. With WazirX, users can now peacefully trade cryptocurrencies with fiat and reap the benefits.
What is WazirX?
WazirX is an Indian cryptocurrency exchange launched in March 2018 by three young individuals: Nischal Shetty, Siddharth Menon, and Sameer Mhatre. The platform hosts some of the advanced features and unique trading interface to securely buy, sell and trade major cryptocurrencies like bitcoin, Litecoin, bitcoin cash, Dash, etc. The platform allows users to deposit or withdraw cryptocurrencies and cash in or cash out USDT through P2P at a much faster pace. It also helps users securely store their digital assets in the WazirX wallet, downloaded from the WazirX website. For more information about WazirX, read the WazirX review here.
However, soon after its launch, the RBI (Reserve Bank of India) banned crypto trading in India, leaving the exchange in a tight spot. However, having just started in the crypto industry, the exchange managed to tide over the crypto ban successfully by steering this newness to its advantage. The platform began Peer-to-Peer trading (P2P), allowing people to exchange crypto with Indian Rupees. P2P trading kept the exchange alive till 2020, when the Supreme court removed the crypto ban in India.
How WazirX Works
WazirX first matches the person looking to buy crypto for fiat currency with someone looking to sell crypto for fiat. Once it finds a match, the algorithm asks the seller to deposit the cryptocurrency with the exchange to be escrowed for safekeeping. On the other hand, the buyer transfers fiat to the seller's bank account through IMPS or UPI. As soon as the seller confirms payment receipt, WazirX releases the crypto to the buyer.
Features and Services of WazirX
WazirX hosts some of the amazing features that crypto users look for:
Easy-to-use Interface: The platform has a user-friendly interface that helps any trader, whether first-timer or experienced, operate on the platform at ease.
Accessibility across 5 Platforms: The WazirX exchange can be accessed on five platforms: Web, Windows, and Mac systems, Android smartphones, and Apple iOS mobiles. Users need to download the app on their devices and start trading. Alternatively, they can also directly log in to the exchange's website via any browser.
Supports Multiple Cryptocurrencies: The exchange supports over 70 cryptocurrencies paired with USDT. Besides this, INR pairs or BTC pairs are also available for trading on the exchange.
Speedy Transactions: WazirX infrastructure allows the exchange to scale up millions of transactions in a few seconds that add up to the scalability potential of the platform.
Robust Security: WazirX is the most secure exchange in India, and the team is in constant effort to make the platform more reliable. Security audits are carried on regularly to ensure a highly secured trading platform for India.
Is WazirX Trustable?
Yes, WazirX is a trusted platform with millions of users. The platform is registered in India and connects buyers and sellers across the world.
Benefits of Using WazirX
Using WazirX offers the following benefits to the users:
Automated Open Order Book: WazirX is the first crypto exchange with an automated Open Order Book with P2P trading. With WazirX P2P open order book, buyers and sellers can be instantly and automatically matched. Users can set their own crypto prices to ensure that their orders are fast executed. With an open order book, they will not have to scroll through multiple listings to find their right match.
Advanced Charts for Price Tracking: WazirX offers advanced charts and powerful graphs to help users track crypto prices every minute to execute trade efficiently on the platform.
Built by Passionate Blockchain Developers: The exchange is built by passionate developers who clearly understand the users' needs.
Is WazirX a good platform to invest in cryptocurrency?
Yes, WazirX is a good platform to invest in cryptocurrency. However, it is always recommended to do proper research about the crypto market before rushing into investing. This is because cryptocurrencies are volatile assets, and only that amount should be invested that the investors can afford to lose.
Conclusion
WazirX is a safe and convenient crypto platform that helps users to diversify their investment portfolio. Therefore, crypto enthusiasts should give it a try to trade on the WazirX platform at least once in their crypto trading career.