UPRETS is Tokenizing Condominium Units in New York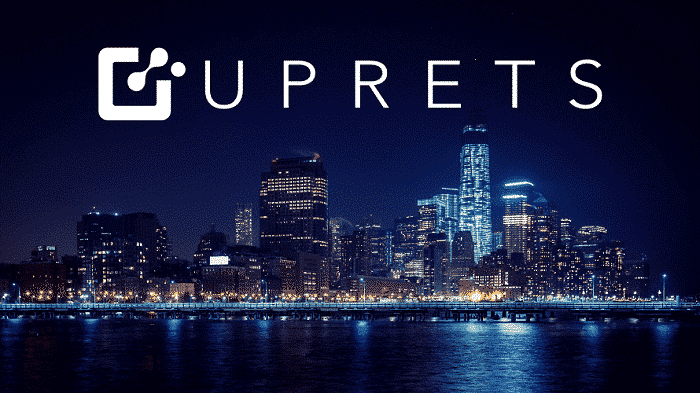 In New York, UPRETS is planning to tokenize some condominium units at the Oosten property in Williamsburg, Brooklyn. There are 216 apartments in the condominium which are targeted by UPRETS for tokenizing it. New York has a great real estate market in the world, even after the biggest housing crisis in 2008. XIN Development Group International constructed the Oosten property with 1, 2, and 3-bedroom apartments.
The blockchain (X-BOLT consortium chain) and the inter-chain technology of UPRETS are used to tokenize the condominium units. UPRETS will issue a token through smart contracts, which makes it a partial owner in some units of the property. The smart contracts based on the X-BOLT blockchain will handle the token in both initial offering and external circulation scenarios.
Consortium Chain: The X-BOLT consortium blockchain provides information through a website and a mobile application. The pre-developed smart contracts can be accessed by the issuer or by the investor.
Public Chains: UPRETS will be having both Bitcoin and Ethereum protocols in its public chains. The tokens will be issued through a communication protocol, i.e., OmniLayer on BTC protocol.
There is an assurance of transparency in the information provided by UPRETS. The OmniLayer is adaptable to many exchanges, and it allows trading all the time. The X-BOLT allows only authorized nodes to view smart contracts and validate the transactions. The private and public keys are generated by X-BOLT from independent nodes to maintain privacy. It protects the information and does not allow any anonymous user to access the smart contracts like in Ethereum.
The tokenization will benefit both developers and investors. After tokenization, the developers will be able to access the international market. Now, it will not be necessary to be rich to enter in the world of real estate. There will be no KYC/AML of people having tokenized assets because of smart contracts. The tokenization will help in managing the investor's data.
On the other hand, tokenization will help in solving the liquidity issues. Now, it is possible to trade tokens in secondary markets and increase the liquidity process.
UPRETS ensures the safety of the tokens as there is a considerable risk of cybercrimes. It is essential to provide cybersecurity at the time of online transactions. The website will test and fix the vulnerabilities repeatedly to protect the tokens from hackers. It is an essential factor in the real estate blockchain. UPRETS will provide specific instructions to buy and move URT tokens as well as private keys to keep it safe. The CEO of UPRETS, Dan Chase, said that real estate is considered to be the most important and valuable asset in the world as there are specific barriers like liquidity and cybercrimes that can be solved by blockchain. They have collaborated with DigiShares to provide digital security and more liquidity to the market. They will work as a team and tokenize the real estate.