What Is Ripple? A Beginner's Guide for Understanding Ripple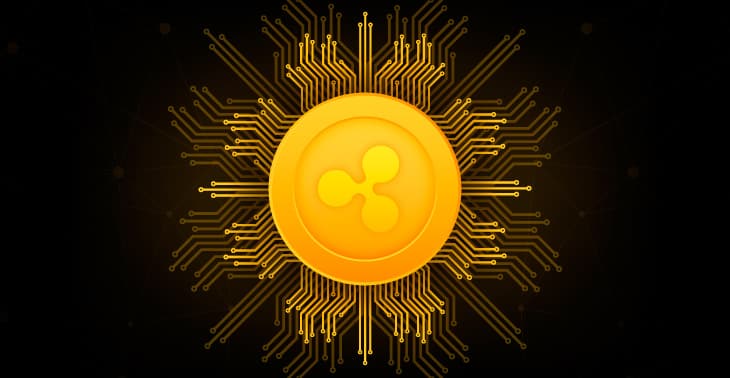 Introduction
When we talk about ripple, the only thing which comes to our mind is XRP currency. But the technology, business as well as the ecosystem of ripple are not similar to XRP. But ripple is being used for harnessing the XRP cryptocurrency for various uses with the market. Now, what is the goal of Ripple? The trend of technology has changed drastically with ease as well as speed and information is moving all across the world. But the money movement has been complicated and the transition in email form letters. Cryptocurrency has witnessed significant growth in terms of value transfer. On the other hand, crypto when talking about broader sense is lacking compatibility levels along with traditional money systems. As it uses blockchain technology, the main goal of Ripple is to smoothen and quicken the pace of money transfer.
What Is Ripple(XRP)?
Ripple is a payment system, remittance system, and currency exchange that aids in the creation of efficient methods of moving assets both nationally and internationally.
How Does Ripple Works?
As we have already mentioned speed is the primary factor for the growth of the crypto market. When it comes to the traditional money transferring world, the investors should communicate with each other to figure out how to coordinate with multiple systems to check if these are compatible or not. But with the help of Ripple, you can get in touch and create a global network by abiding by the parameters and frameworks. Not only this you can even interact with participants in a transparent and simpler manner.
Furthermore, traditional financial institutions may take a couple of days for completing the transactions as there are various systems that are involved. This will make the present environment slow, expensive, and error based which can create a negative impact on the ecosystem. Now RippleNet is featured with On-Demand Liquidity which helps in removing the requirements for pre-funding during cross-border transactions. ODL works in such a way that when a person is interested to transfer money to another country. Then should have the particular currency in hand. But ODL will help in facilitating the transactions by receiving and sending the local currency. In a nutshell, ripple improves the overall speed of the global money transfer by decreasing expenses and transaction times.
History of Ripple
Initially, the Ripple money transfer platform was developed by Ryan Fugger in 2004 which was named Ripple Pay. Now, many people have played significant roles in making this platform successful which including Arthur Britto, McCaleb as well as David Schwartz. These engineers have thought out of the box and built their unique platform after the launch of Bitcoin in the year 2009. This resulted in the XRP ledger which went live in the year 2012.
McCaleb who is the founder of the defunct Mt. Gox exchange and separated himself from Ripple in the year 2014 and established Stellar (XML). On the other hand, Chris Larsen, the CEO of Ripple now holds the post of Executive Chairman of the platform's board of directors.
What Is Ripple Vs Bitcoin?
Ripple is basically a payment system, remittance system as well as currency exchange which help in creating an efficient method of transferring assets nationally as well as globally. Whereas Bitcoin is an online currency that is used as a mode of payment for various goods and services.
Ripple Vs. Bitcoin – the Key Differences
Supply
The total supply of Ripple was 100 billion XRP which was minted after its launch and 45 billion coins are currently circulating. Bitcoin's supply on the other hand is 21 million among which 18 million are available in the market.
Transaction Speed
Ripple charges less amount for conducting transactions and the transaction speed is very fast by allowing high sped currency exchanges and remittances. Bitcoin acts as a digital currency and aims more on the resistances to centralization.
Uses
The main functions of Ripple are currency exchanges, international payments, and remittances. Not only this but also ripple provides cheaper, faster as well as a hassle-free mode of currency exchange. On the other hand, Bitcoin does not have the involvement of any third parties as well as a central authority and is also used for multiple purposes.
Advantages and Disadvantages of Ripple
There are both positive as well as negative sides that should be considered while choosing Ripple. Have a look at the points that are mentioned below.
Advantages Of Ripple
Ripple helps in solving problems and also creates various opportunities. As we have mentioned that in the traditional methods, people used to wait for a couple of days for making the cross border payments based on the regions that are involved as well as the type of payments. The Ripple based solutions help in reducing the cost and boost the efficiency and speed. Not only this but also the more that companies which collaborate with Ripple network, the more the impact will be in future.
Disadvantages Of Ripple
Ripple has many tough competitors in the crypto market such as Stellar. Although Ripple has gained lot of reputation, still it should take the first move in terms of network growth and products. Also as the cryptocurrency market is a new industry as compared to the traditional market, all the rules are still not clear.
Conclusion
Ripple has lots of advantages and disadvantages too. And we hope this article was helpful to you. Visit here for more information, and let us know your thoughts.