Litecoin Enters the Ring!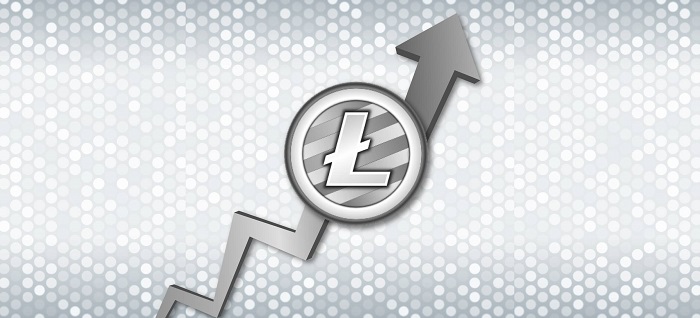 Litecoin recently became the first cryptocurrency to sponsor Ultimate Fighting Championship (UFC) a mixed martial art organization, as announced by CEO Charlie Lee. The said match is a second go between former champion Jon Jones fighting against UFC present champion Alexander Gustafsson.
The match is going to be hosted in Inglewood California on 29th of December. This match will be the last match of 2018 for UFC championship.
According to Lee, the lack of real-world adoption is a major problem for any digital currency. To fix this problem, he is taking this step to partner with the largest martial art company in the world.
By becoming the UFC sponsor, Litecoin is hopeful about spreading awareness about cryptocurrencies and Litecoin in particular among the viewers. The company is banking on the popularity of mixed martial art as the community is growing big. The game will have millions of viewers worldwide, and LTC is hoping to make itself popular by making people aware though it. The Litecoin emblem will be displayed on the UFC ring.
To the crypto enthusiast, this news is quite exciting as this is the first time any crypto startup is sponsoring such an event. Some are seeing it as an amazing exposure for Litecoin, the eighth biggest cryptocurrency, according to market cap. The company itself is too excited and claims it as a milestone achieved. This trend was actually started by DASH sponsoring two mixed martial artists in Bellator MMA. At the beginning of this year, crypto trading platform CoinLion also joined with lightweight champion Michael Chandler.
The company refers to this development as a milestone as no other virtual currency company has sponsored UFC so far. They are also thinking this as a push towards mainstream as bands and institutions are showing interest in them.
This is not the first time that Litecoin or Litecoin Foundation has partnered with any big company or brand name. UFC is the latest to join the string of band names that have embraced Litecoin. The company is looking forward to more awareness sponsorship program with UFC, from which both can benefit.
North America is the biggest sports market, raising funds through sponsorship attracts many new companies. Cryptocurrency related sponsorship is relatively new in the field and is gradually expanding. Hope, everything goes well over the weekend, and Litecoin makes many more moves to spread consciousness about crypto.