VeChain Projects Further Decline Amidst Continuous Downtrend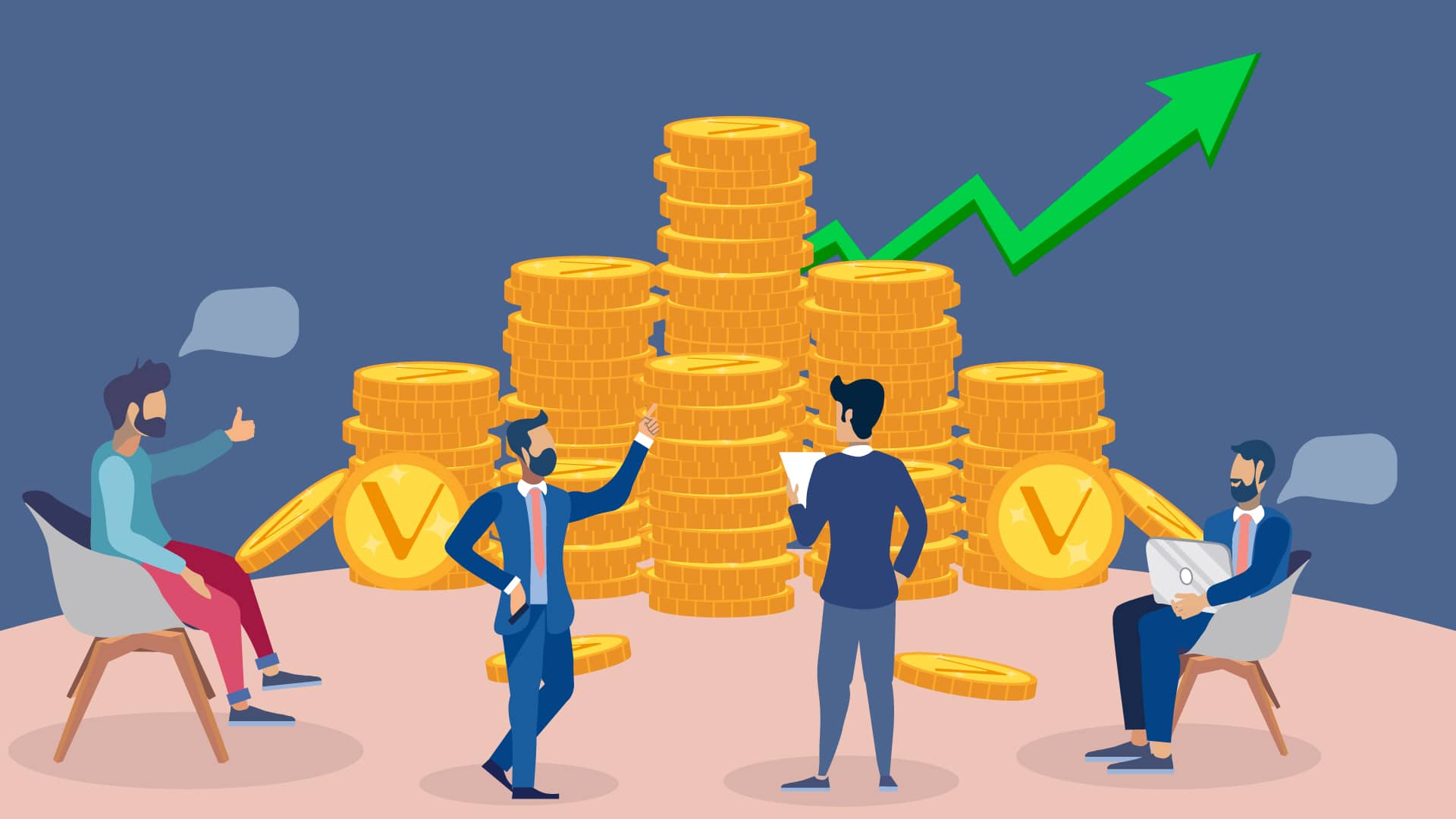 VeChain has sloped from its peak of $0.18 on November 09 and is evolving at this lower zone with current price of $0.07. The coin was at its highs of $0.27 in April 2021 after which fell down tremendously and reached its support line of $0.05.
Though the coin began to rise during the last September and November but couldn't move much higher and formed lower peaks. During the last November, the VET coin price crossed the previous high of $0.15 and formed high of $0.18 but couldn't ascend further and deteriorated. In the past two months, the coin has marked massive fall.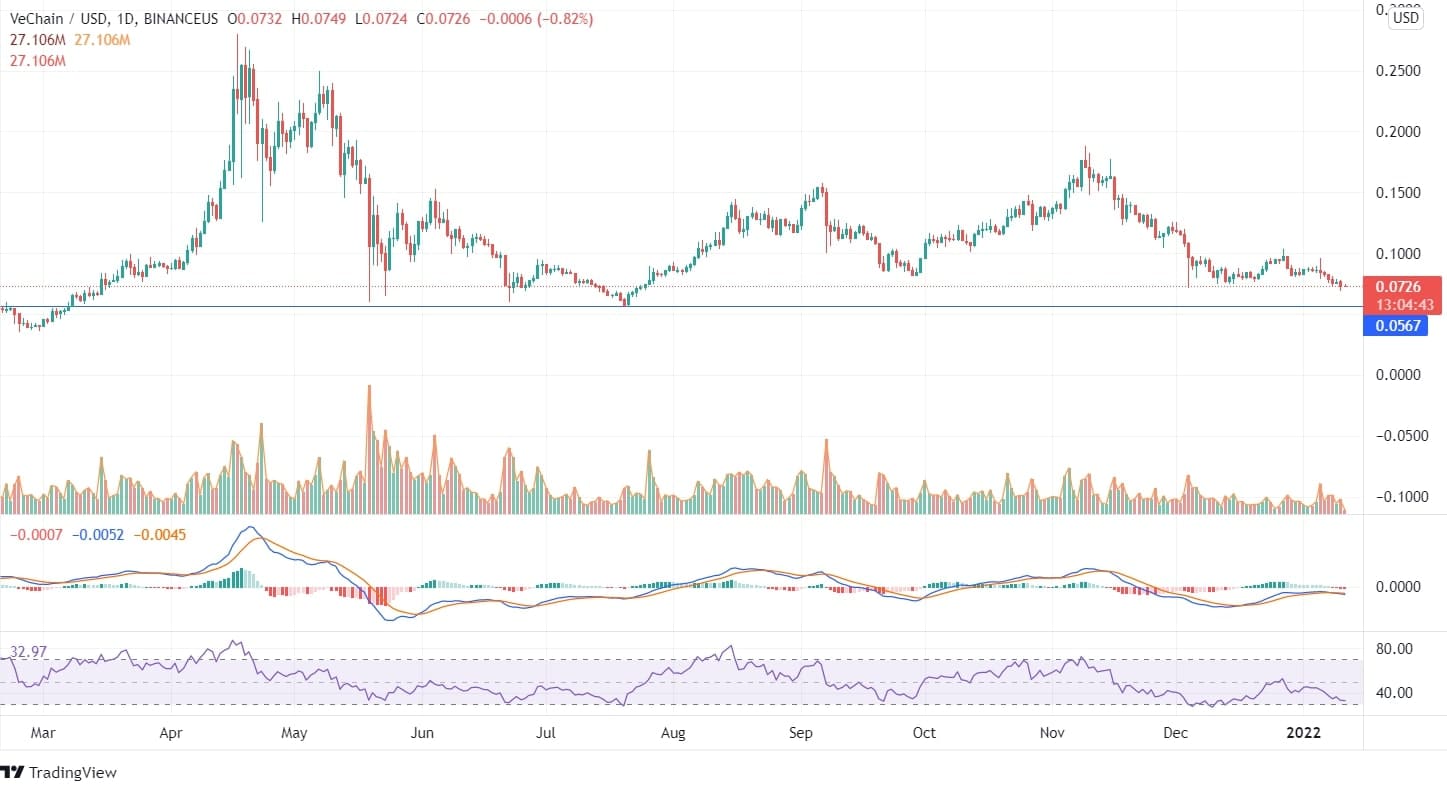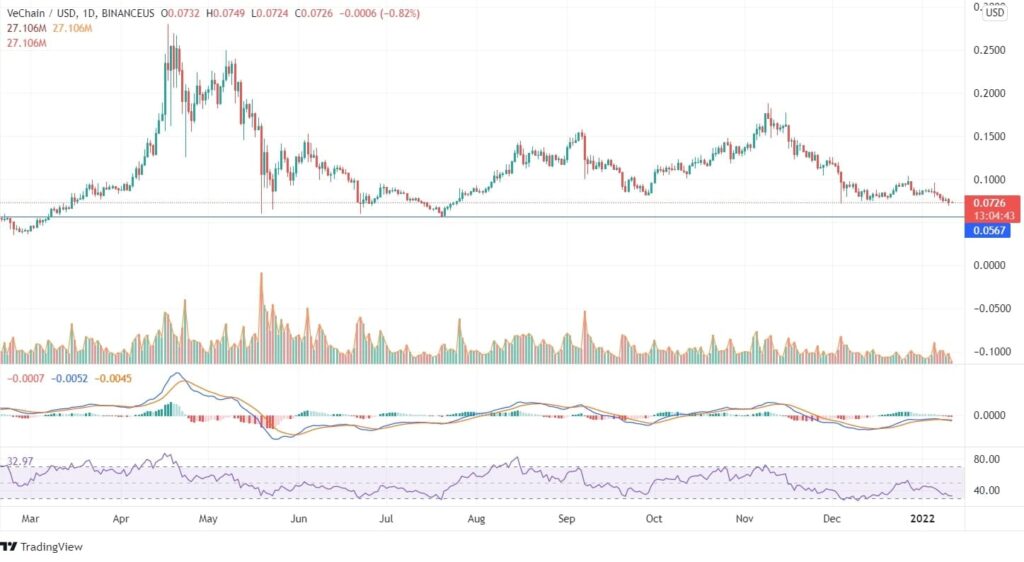 On the daily chart, the MACD line is below the Signal line and the histogram chart also represents red candles, thus indicating a bearish price action. The RSI being at 32, may head towards oversold zone. The volume bar demonstrates favorable move of bears and the price constantly descending with the formation of bearish candles.
The rise in the VeChain can be expected if the coin doesn't close below the support line and the price turns around from support point. If the VET price continues to fall after breaking the support line of $0.05, it may reach to support zone of $0.01, however if the price turns around and begin to ascend it may reach to a minimum high of $0.014.
On the weekly chart, the bearish candles are being formed with lower lows from the past three weeks and the forming candle has broken the lows of previous 5 months. There has been an immense bears volume involved in pushing the price down and leading the coin towards its support of $0.05. As per VET coin price prediction, the coin is about to reach at the same position from where it has risen during the formation of its previous peaks.