InvestXE: A Brief Review Of The Platform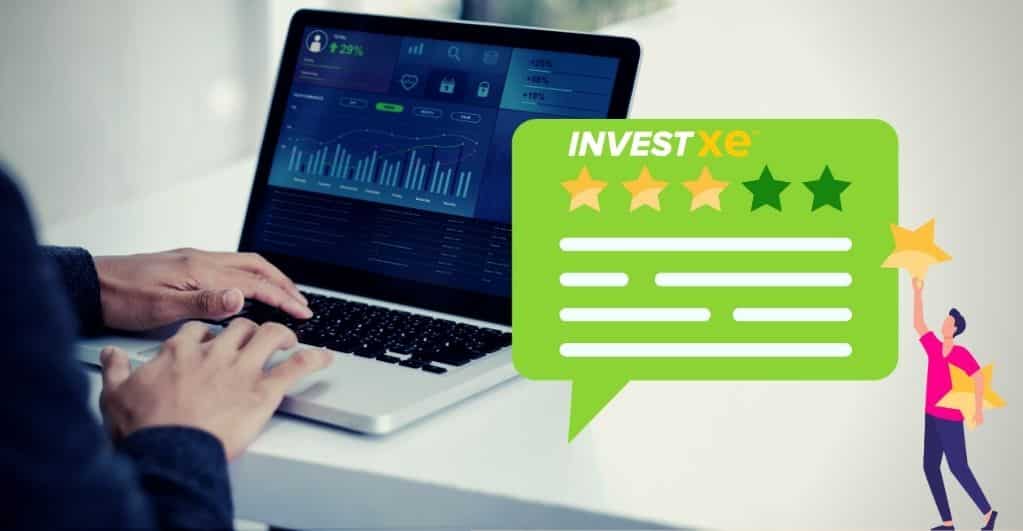 InvestXE is an international online broker that is widely favored by novices and experts alike. The broker offers a variety and range of assets it offers; and to trade those assets, there is a series of trading accounts accompanied by a number of trading platforms.
InvestXE has plenty of personalized services and a dedicated customer support to assist traders in their trading journey.
Trading Instruments
InvestXE offers more than 16,000 assets in different asset classes.
1. Currency Options
The broker allows trading in 11 trading pairs under the Classic, Platinum, and VIP categories. Though prices are competitive, it varies by trade.
2. Cryptocurrencies
At InvestXE, traders can trade cryptocurrencies without purchasing them. Because of its safer trading conditions, InvestXE has become a preferred choice among investors for crypto trading.
3. Precious Metals
Precious metals are popular low-risk assets for portfolio diversification. Whether it is Gold, Silver, Palladium, or Platinum, InvestXE supports them all.
4. Energy Commodities
At InvestXE, traders can select from non-renewables and renewables and benefit from their price fluctuations.
5. Soft Commodities
Because of stable prices and minimal trading risks, soft commodities are perfect for portfolio diversification.
Trading Accounts
Depending on the trader's skill level, InvestXE offers three account types:
1. Primary Accounts
To meet traders' specific needs, InvestXE has divided primary accounts into three tiers.
Standard Account
The Standard account is for new traders and opens with the minimum BTC equivalent of 500 USDT. Features include access to all the assets and tips from trade analysts.
Progression Account
Novice traders can open the Progression Account with the minimum BTC equivalent of 5,000 USDT. Extra features include access to the MarketPro 1.0 platform, InvestXE Trading School, and webinars.
Advanced Account
The Advanced Account is an excellent choice for experienced traders and needs a minimum deposit of BTC equivalent 25,000 USDT.
2. Professional Accounts
Professional Accounts have two tiers, packed with intuitive and innovative trading tools, technical support, and insightful trade analysis.
Gold Account
The required minimum BTC equivalent of 75,000 USDT makes it ideal for traders who dare to take risks. Benefits include access to the MarketPro 1.0 platform, Trading Signals, webinars, leverage of up to 300:1, personalized sessions, and more.
Platinum Account
The Platinum Account has the highest deposit of minimum BTC equivalent of 150,000 USDT. In addition to lower spreads of up to 5% and access to the trading rooms reserved for VIP traders, benefits are in line with the gold account.
AutoXE Account
The AutoXE Account is for those who are looking for an automated trading option. In doing so, traders can save lots of time and make profits at the same time.
Trading Platforms
1. MarketPro 1.0
MarketPro 1.0 is InvestXE's proprietary trading platform and facilitates automated trading. Apart from auto trading capabilities, traders can avail of premium features like copy trading, a virtual private server for trading currency options, and technical indicators.
2. Web Trader Platform
The Web trader platform integrates several features meant to guide traders on every step. The platform comes with risk management tools, trending assets analysis, and a multi-chart window.
3. Android/iPhone/Tablet Trading Apps
InvestXE's trading apps are compatible with smartphones and tablets.
Personalized Trading Services
An important feature we observed in our InvestXE review was the customizable trading services it offers to make online trading more convenient. Traders have access to dedicated sales traders, In-House Analysts, personal relationship managers, and personal trading courses as and when required.
Education
InvestXE has comprehensive educational resources that give traders of different types an edge over their competitors. Its online trading courses and personal trading coaches keep traders in the know with the latest happenings in the financial markets.
Customer Services
The professional and round the clock customer support accessible via email and phone makes InvestXE a reliable online broker. Also, their presence at instant messaging services like WhatsApp and Telegram is quite an impressive addition.
Conclusion
Whether it is opening an account or creating a portfolio that includes profitable assets, InvestXE adopts a more focused approach to give traders what they want. Significantly, safe trading and solution-oriented tools make it an outstanding broker for online trading. If you are considering investing in the right place, InvestXE is the way to go.