BitPay and Refundo collaborates to Enable US Taxpayers to Receive Tax Refunds in Bitcoin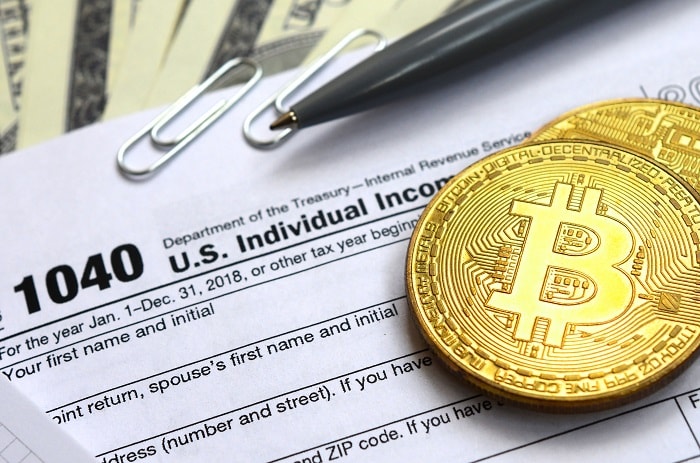 BitPay, the leading cryptocurrency payment processing company on April 30th, 2019, revealed about its new project in collaboration with the Refundo. Refundo provides tax-related financial products and services to its customers and is one of the leading service providers of the US. The collaboration allows US residents the opportunity of receiving tax returns in Bitcoin. The taxpayers can receive a small amount or entire portion of their federal and state tax returns in Bitcoin by using CoinRT product of Refundo.
CoinRT is the new product of Refundo that will help the taxpayers to receive refunds in BTC through BitPay's Payouts. Refundo was incorporated in 2011. Refundo offers professional financial services to taxpayers along with refund transfer, refunds, and advances.
Business solution head of BitPay, Rolf Haag spoke about the association: "We are thrilled to power Refundo's CoinRT product. Refundo can now offer their customers a Bitcoin Payout for their tax refunds, meeting their customer's demand for a more digital choice."
The Refundo firm says that the partnership will give taxpayers transparent and smooth services during the tax season. The crypto refund experience might even benefit under-banks and refund believes in it because this would reduce the individual gap with the needs of alternative banking.
CoinRT also assures of low transaction fees and will help the under-banks.
Steps to Start
If you are considering using the platform, you need to follow some procedure.
First – the taxpayer needs to create an account.
The taxpayer should provide a bitcoin wallet address upon doing so the taxpayers get a unique account number and routing; the unique number needs to be entered in their tax return.
Once the process is completed, the taxpayer needs to clear Know Your Customer process. Later when Internal Revenue Service (IRS) or state deposit the refund, the amount will be processed by BitPay and will be transferred into the crypto wallet of the taxpayer.
Under-banked taxpayers are more comfortable with the payout processes. Refundo emphasizes more on listening to the banking needs of low-income groups and offers them the best possible solution.
Refundo CEO, Roger Chinchilla, mentioned that Refundo provides various options to assist taxpayers in receiving their refunds quickly, safely and more easily.
Refundo further stated: "Adding bitcoin was a natural fit for our customers who often do not have a traditional checking account, pay high check cashing fees and regularly send money internationally."
Further, he mentioned that CoinRT allows taxpayers to receive bitcoin quickly and conveniently with one flat fee. BitPay's Payouts will allow processing the refund received from the government in BTC with relatively low fees and high speed.
The new platform is only available for US citizens who pay taxes in the country. However, BitPay has not revealed its expansion plans to other nations as of now.
The Refundo press release mentioned that the New York-based firm would combine Refundo's CoinRT product with the BitPay Payouts services to make refund process easy. Before entering in a new partnership with Refundo, BitPay had partnered with Avnet the popular global technology solutions firm. Avnet firm too has planned of accepting cryptocurrencies via services of BitPay. A source asked a representative of BitPay, does the Refundo payouts supports bitcoin cash (BCH), to which the company said as of now, the platform will only support Bitcoin.